It's been a good couple of months since we hit the stage in Hull, celebrating the launch of our critically acclaimed debut album Scissorgames alongside our good friends Haze. What a fantastic night - if you missed it or you want to relive it, check out the video of our epic long song Scissors from the show!
Our next stop is the inaugural Soundle Weekend at the Queen Victoria Hall in Oundle. We can't wait to share the stage with the other brilliant bands on this line-up.
On Saturday 1 October you can kick the month off in the right way with The Curator, Grace and Fire, Quasar, and legendary headliners Solstice.
We play on Sunday 2 October, joining stagemates Reel Thyme, the Kindred Spirit Band, Landmarq, Stuckfish, with Karnataka headlining to finish the weekend in spectacular style.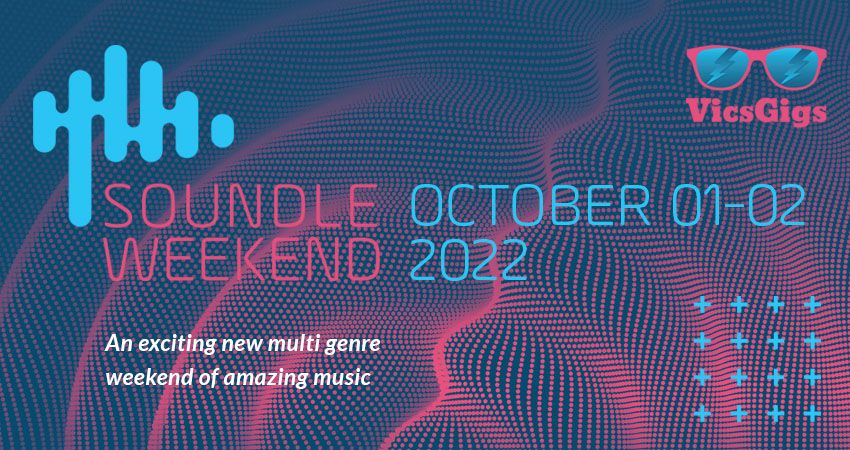 Don't miss this special event! It's the first Soundle Weekend and your support along with the incredible selection of acts will ensure it's a big success. Find out more and book your tickets via VicsGigs
Of course, we're not sitting idly by as we wait for our next live appearance. We've been hard at work on new material in the rehearsals over the last couple of months. Suffice to say, we're very excited by what the second Ghost Of The Machine album might hold. And we've got some very exciting gig announcements in the pipeline for 2023 to share with you soon, so stay tuned!
We'll see you soon
Charlie, Graham, Mark, Stuart, Andy and Scott